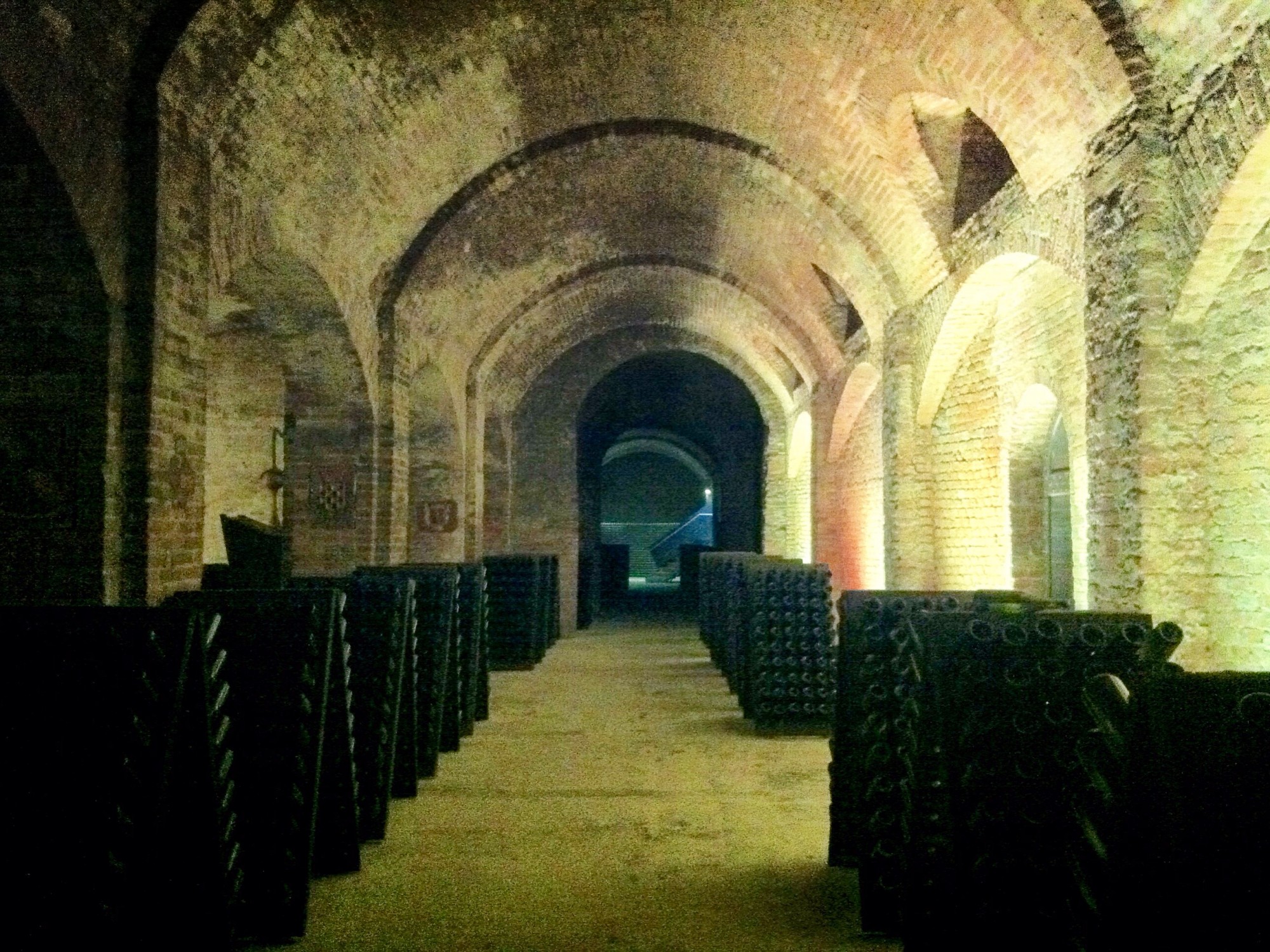 Underground Cathedral in Canelli
In brief
Visit and tasting in one of the " Underground Cathedrals" of Canelli recognized as UNESCO World Heritage Site
Detailed program
The visit will take place in Canelli (AT), between the rolling hills of the Langhe and the Monferrato it will be possible to visit one of the historic wineries of Canelli, famous for being the "Capital of Sparkling Wine". The cellars, renamed "Underground Cathedrals", have been named a UNESCO World Heritage Site. Some of them reach the depth of 32 metre in the subsoil and others saw the birth of the first Italian sparkling wine in 1865. It will therefore be possible to visit one of these suggestive underground cellars, discovering the tradition of producing sparkling wine. At the end of the tour, at a small room dedicated to tastings, it will be possible to taste the typical wines of the area.
The price includes
- Guided tour to the underground cellar
- Wine tasting
The price doesn't include
- Transfer service
- Medical/Luggage insurance (mandatory
- Opening practice (mandatory)
- Everything not mentioned in "The price includes"
Possibility to ask for
- Guided tour and personalized tasting
- Transfer services
- Bike / eBike rental
- Overnight stay
- Lunches/Dinners
Notes
- At the time of booking it is recommended to report any food allergies and/or different dietery practices (veganism, vegetarianism, etc.).
- The visit can be booked every day. Reservations are recommended within 7 days prior to the requested date (especially for weekend visits). In case of requests that arrive later than 7 days in advance, availability will still be checked and if necessary a similar experience will be reported in another location.
- Maximum number for groups: 15/20 people.