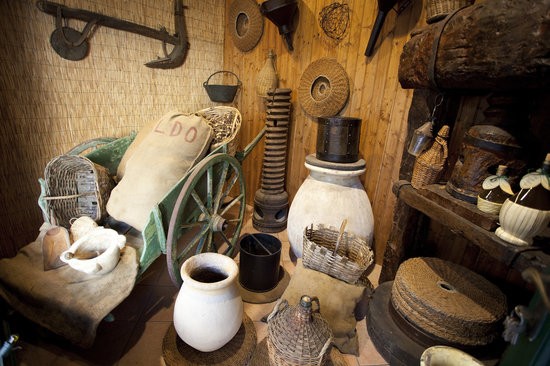 Riviera Farmer Experience
In brief
Farmer experience to discover the cultivation of Taggiasca olives and the production of olive oil.
Detailed program
The experience takes place in Lucinasco (IM), a municipality in the Imperia hinterland, renowned area for the cultivation of olives and the highest quality oil that is produced. In a particular and characteristic farm it will be possible to immerse yourself in the world of the cultivation of the Taggiasca olive, with the possibility of being able to live a day like a real farmer. The experience provides, after a welcome coffee, the transfer from the agritourism to the olive grove where you will go to spread the nets and to beating the olives then collect them. After harvesting, you will move to the warehouse where you can watch the fruit being cleaned and crushed at the oil mill. Waiting for the oil mill to finish, it will be possible to taste the farm products thanks to a tasty "farmer's snack", a tasting of typical products accompanied by a glass of wine. At the end of the pressing a bottle of freshly pressed oil will be given to the guests.
The price includes
- Welcome coffee
- Water
- Experiential activity
- Tasting
- Glass of wine
- Oil bottle (just produced)
The price doesn't include
- Transfer service
- Medical/Luggage insurance (mandatory)
- Opening practice (mandatory)
- Everything not mentioned in "The price includes"
Possibility to ask for
- Personalized visit and tasting
- Personalized experiences
- Visit to museums
- Transfer services
- Bike / eBike rental
- Overnight stay
- Lunches/Dinners
Notes
- Seasonality: from October to December (based on the trend of the harvest)
- At the time of booking it is recommended to report any food allergies and/or different dietery practices (veganism, vegetarianism, etc.)
- The visit can be booked every day. Reservations are recommended within 7 days prior to the requested date (especially for weekend visits). In case of requests that arrive later than 7 days in advance, availability will still be checked and if necessary a similar experience will be reported in another location.
- Maximum number for groups: 15/20 people